Osama bin Laden's wives and daughters jailed in Pakistan
Family will serve sentence for illegally remaining in the country following al-Qaida leader's death before being deported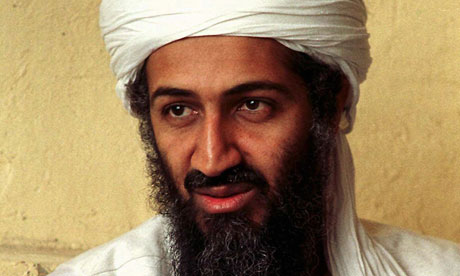 A Pakistani court has jailed the three former wives and two daughters of
Osama bin Laden
for 45 days for illegally remaining in the country, according to their lawyers.
Since they have been in detention since 3 March, the sentence means the five women will spend another 14 days in prison before being deported to their home countries. They were also each fined 10,000 rupees (£122).
The money was paid on the spot," Aamir Khalil, one of the lawyers, said. "The secretary of the interior has been instructed to make arrangements for their deportation after that."
Bin Laden was shot and killed in May last year by US special forces. The former
al-Qaida
leader had been discovered living in the Pakistani garrison town of Abbottabad after a decade-long manhunt.
Analysts said
Pakistan
may have wanted a lengthy prison sentence for the family to prevent them from discussing details of their time in Pakistan. Once outside, they could reveal details about how the world's most wanted man was able to hide in Pakistan, an ally of the US, for years.
Pakistan's government and military have long denied aiding Bin Laden and his family.
Any revelations about ties to Bin Laden would embarrass Islamabad and infuriate Washington, which staged a decade-long hunt for Bin Laden after the 11 September attacks in 2001.
Yemen-born Amal al-Sadeh, Bin Laden's youngest widow, and her four children were among 16 people detained by Pakistani authorities after the Abbottabad raid, which also included two other wives from Saudi Arabia.